(français à suivre)
Restorative Yoga Videos
New Year's Offer

 
Happy new year to all.
Regenerate yourself with some restorative yoga after the holidays.
Enjoy a special offer of 4 one hour classes, pre-recorded videos for $50 CAD.
The "home movies" were taped on zoom and were part of an online course given in 2021.
You'll be sent a link and will have access to over 4 hours of guided restorative yoga classes until March 15, 2023.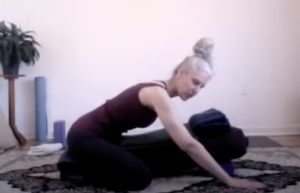 Simple supported poses held for a period of time, given to help recuperate, rejuvenate, regenerate and calm the mind and body in times of fatigue, stress or loss.
Video 1    Reset
Video 2    Strength
Video 3    Seats
Video 4    Deep Rest
Purchase the special offer anytime before March 1, 2023 to enjoy classes at your own leisure.
$50 CAD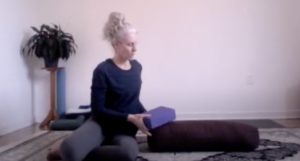 Payments Accepted by:
Price indicated in CAD and includes taxes.
E-transfer to info AT hathayogashala DOT com (spelled out to avoid spam)
Paypal at PayPal.Me/hathayogashalamtl. *All payments sent through Paypal are subject to an additional fee that you must add to your total calculation before sending. Canadian residents +3%, all other countries +4%.
Cash payments in person should be in exact money.
The Youtube links will be sent within 48 hours of full payment. Be sure to check your spam if you do not see it in your inbox.
The link will expire March 15, 2023.
(français)
Cours en ligne, offre spéciale
Bonne année à vous tous. 
Régénérez-vous avec des vidéos de yoga en douceur après les fêtes. Profitez d'une offre spéciale de 4 cours d'une heure, vidéos préenregistrées pour 50 $.
Ces vidéos ont été enregistrés sur zoom et font partie d'un cours en ligne donné en 2021. Vous aurez accès à un lien pour obtenir plus que 4 heures de cours de yoga restaurateur guidés jusqu'au 15 mars, 2023.
Des postures simples et supportées, données pour aider à récupérer, rajeunir, régénérer et calmer l'esprit et le corps en période de fatigue, de stress ou de perte.
Vidéo 1     Rebooter
Vidéo 2     Force
Vidéo 3     Sièges
Vidéo 4     Repos profond
*cours en anglais*
Achetez l'offre spéciale avant le 1er mars, 2023 pour profiter des cours à votre convenance.
50 $
Paiements acceptés par :
virement bancaire à l'adresse – info À hathayogashala POINT com (en toutes lettres pour éviter le spam).  
Paypal à PayPal.Me/hathayogashalamtl

*Tous les paiements envoyés par Paypal sont désormais soumis à des frais supplémentaires que vous devez ajouter à votre montant total avant l'envoi. Canadiens +3%, tous les autres pays +4%.

argent comptant exact accepté en personne.
Tous les prix sont en dollars canadiens et compris les taxes.
Les liens Youtube seront envoyés dans les 48 heures suivant le paiement. Vérifiez votre boîte pourriel si vous ne les voyez pas.
Le lien sera valide jusqu'au 15 mars, 2023.
*cours en anglais*