Hatha Yoga Shala's Story
Hatha Yoga Shala offers specialized courses based on the teachings of Sundernath (Shandor Remete), founder of the 'Shadow School of Hatha Yoga' and Nṛtta Sādhanā. In Spring 2004, after years of experimenting with various yoga styles, Sundernath (Shandor Remete) and Shadow Yoga were discovered. We present the first Shadow Yoga teachings in Canada since 2005.
The first studio was opened in 2000 in Vancouver, BC under the name 'The Wandering Yogi Studio'. The name was changed to 'Hatha Yoga Shala' in 2010 upon relocation to Montreal, QB. In 2022, another move to Wentworth, QB occurred in search of a deeper connection with nature. In addition to the Montreal studio, classes are now also offered from a home studio in Wentworth.
---
Shadow Yoga
"The problem that beginners encounter today is the premature exposure to difficult asanas. The struggles that result excite their minds but blind them to the natural order of progression in the asanas. Failing to build a foundation, they fall short of their goal. Their impatience is born of ignorance of the simplicity of the system".

© 2006 Shandor Remete, 'Shadow Yoga Chaya Yoga'
Shadow yoga presents three dynamic fixed sequences, known as preludes, based on practical fundamentals of hatha yoga and the knowledge of Marmasthana (the 108 vital points of the body). Preludes developed as the necessary preparation required to lead a practitioner into unobstructed asana work and are used to stabilize the joints, free muscles from tension and synchronize breath. Sequences include prelude (preparation), asana-vinyasa (main component), and conclusion.
Shadow Yoga's preludes have ultimately been designed to lead the practitioner to the practice of freestyle, a practice of improvisation based on inner guidance and appropriate response to the needs of the moment. Rather than operating from a conditioned reaction of likes and dislikes, the advanced student allows themselves to be moved with fluid spontaneity and grace.
Scroll down for sample videos of this unique practice.
To find out more about Shadow Yoga visit www.shadowyoga.com
---
Books for Sale
– Shadow Yoga – 35 $ (Sold Out)
– Nataraja – 50 $
– Taraṇyali Tridhā Dhyānam Threefold Meditations
(Taxes included, shipping extra)


---
Teacher
Rhonda Fogel (Radhasri – Raad-ha-shree) has been teaching yoga since 1998 and is the founder of 'Hatha Yoga Shala' in Montreal. She was the director and co-owner of 'The Wandering Yogi Studio' in Vancouver, BC from 2000 – 2008. In 2010 she began teaching in Montreal and in 2022 she will also offer classes in Wentworth, Quebec.
Since April 2004, Radhasri has been studying solely under the guidance of Sundernath (Shandor Remete) and his wife Emma Balnaves of the Shadow School of Hatha Yoga and Nṛtta Sādhanā. She has been authorized to teach in the Shadow Yoga style since 2005.
She is currently the only shadow yoga teacher in Canada.
---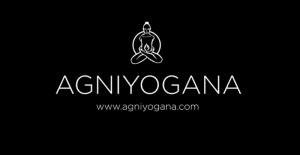 Watch more shadow yoga clips